What are CryptoStellular Katz?
Cryptostellular Katz is a collection of 369 alien Katz designed by Addy.
A Rover is sent to explore the outer space. It comes back with 369 different findings that will help unlock the mysteries of the universe and prove the existence of intergalactic sentient life across the multiverse. The Rover captured 369 different Kat forms. All were unique and totally different from each other.

Batch 1 released on 15th February, 2023
As Seen On;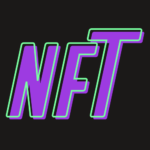 CryptoStellular Katz Guide
CryptoStellular Katz official links
How many editions are there and how are the traits defined?
There are 5 major editions which are divided based on rarity. You can refer to the rarity chart below. They are categorized into Common, Medium, Rare, Extremely Rare and Ultra Rare in the increasing order of rarity. The rarity of the traits increases with distinct features that separates it from rest of the Katz and its special abilities. We will categorize each of the Katz every time we launch our batches. We will post the collection here each time we will launch each of the batches. There will be a total of 8 batches, and we will launch and update them on a timely basis and categorize them as per their rarity.

Why should I collect these NFTs?
Before I explain the major benefits, I wanted to point out that I want people to collect my art works only if they really love my artwork and are interested in it. All my NFTs are designed by hand and then digitally created. All the NFTs are animated. I started this project with the primary intention of giving people the opportunity to own my artwork in the block chain.
With that being said, the major benefit is that all owners will receive usable game assets which are compatible in the Sandbox metaverse. You will own full rights to the game assets and can modify, use and sell the assets on any platform of your choice and even use it in the Sandbox metaverse if you want to design your own game. The complexity of the assets increases with the rarity of the NFTs. The Extremely Rare and Ultra rare editions will provide you with the NPC of the character given in the NFT. All the game assets will be available as a downloadable file, and you can use this on the Voxedit and Sandbox platforms. Also NFT holders will receive special benefits on my upcoming NFT projects as well such as early access etc.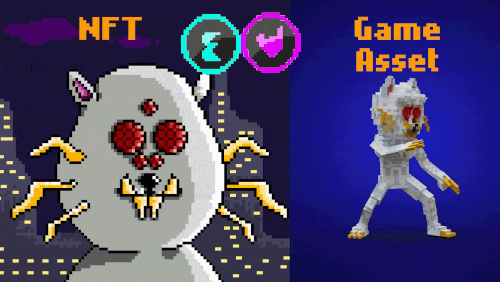 > Only 369 differentCryptoStellularKatz will be created. This is a project created by animator Addy. And we want to focus mainly on the art and creative aspect of our NFTs and if you find it interesting and worth your investment kindly explore our collection on Opensea. We are currently starting this as a small project and we will have a more streamlined roadmap as and if we grow bigger. We will ensure that the holders of our NFTs obtain benefits in our upcoming works.
> Each holder of our NFT will receive a special voxel game asset in downloadable format which is compatible with Sandbox metaverse platform, along with early access to our other upcoming NFT projects.
> Top Collectors of our NFTs will receive special rewards (Other than the game asset received with each NFT) in the form of downloadable assets which can be used in the Sandbox Metaverse. This will be transferred to their wallet address via Opensea after we complete Launching all of our 369 NFTs.

> Prices range from 0.05-2.5 Eth, and holders of our NFTs has special offers depending on the rarity of the NFT. For more information visit our website
> Each NFT will be priced according to its rarity.
CryptoStellular Katz Launch History
Batch 1 launched – 15th February,2023

About Me
Hi, I'm Addy. I am an artist, graphic designer and an architect with ten years of experience and have worked with various companies and clients. I thank you all for visiting my website and checking out my work. I started CryptoStellular Katz with the intention of letting people own my artwork in the blockchain and also as a platform to put forth my ideas and creativity. I hope you like my work.
For any business-related queries contact me at addy@cryptostellularkatz.com